September 1:  Germany attacks Poland and British send Expeditionary force to France.
September 17: Soviet Russia invades Poland and it surrenders 11 days later.
November 30: Soviet Russia invades Finland against stiff resistance.
                     1940
 World War 2 Facts
January: German U-Boat sinks British destroyer and lose 135 sailors.
Adolph Hitler appoints Reinhard Heidrich to plan solution of the "Jewish Question".
February: Soviet Russia agrees to supply Germany with grain.
Hitler orders unrestricted submarine warfare. Allied shipping suffers heavy losses through the year from both submarine and surface war ships.

Germans  plan to invade Norway and France.
March: Finland surrenders to USSR (United Soviet Socialist Republics) after 100 day war.
April 9 : Germans execute Polish officers at Katyn.
Germany invades Norway and Denmark---Denmark surrenders. British and French troops then land in Norway--and remain less than one month.
British capture U-Boat and uncover German code books and Enigma coding machine.
May: Germany attacks Netherlands, Belgium, Luxembourg and France. Each present a spirited defense (ex Luxembourg) but all will surrender, b France holds out until June 22. French Vichy government makes pact with Germans.

British and  French forces cornered on Dunkirk beach in north eastern France.
June: Germans seize Channel Islands.   
British and french forces (340,000) evacuated from French beach by English "Little Armada".
July: Germans plan invasion of England. ("Operation Sea Lion") that never is executed.

Royal Navy destroys French Fleet off Algerian coast and French retaliate and bomb Gibraltar.
U.s, activates General Headquarters to mobilize and army and train recruits.
Luftwaffe begins air war over Great Britain.
August: USSR invade Baltic countries.
Heavy German bomber losses over England, but their big guns on French coast bombard English coast.
Italians seize British Somaliland.(Horn of Africa)
September: U.S. institutes Lend Lease program and transfers 50 destroyers to Great Britain in exchange for U.S. bases in British possessions.
Italians bomb Tel Aviv in British Palestine Mandate.
U.S. begins first peace time conscription.
German air "blitz" over Britain begins.
October: German herd Polish Jews into Warsaw ghetto.
Germany occupies Romania and forces alliance.
Italians bomb Cairo and American oil fields in Bahrain (Arabian coast).
Italy attacks Greece.
President Roosevelt's  pre-election promise not to send Americans to war.
November: British fleet destroys Italian Mediterranean fleet.
December: Spanish dictator, Francisco Franco rules out war for Spain.
British navy corners German pocket battleship, Graf Spee, with many British kills in its record, off Uruguay, and forces German ship's captain to scuttle ship.
Greeks defeat Italian 9th Army.
October: Chinese Nationalists on Chinese mainland counter attack cause heavy Japanese losses, but also suffer heavy casualties.
November: Chinese mount large attack led by Chiang Kai-shek.
                       1940
                                                    World War 2 Facts
January: Chinese and Japanese in a stalemate.
September 27: Japanese enter into alliance with Germany and Italy (Tripartite agreement).

September: Japanese force French government to give them access to northern Indochina. In one year, they will occupy the entire peninsula.

                                                                   World War 2 Facts  
           Area of Japanese occupation in China.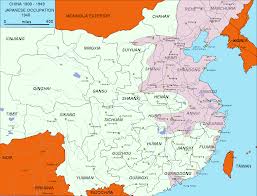 British escape Dunkirk.
                                    World War 2 Facts 
                      Pacific and Chinese Rim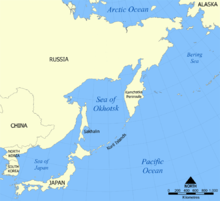 World War 2 Facts                              

Graf Spee scuttled in River Plate, Montevideo, Uruguay.                         Before and After

                        World War 2 Facts
                 Greek fighter airplane